20,000 Square Foot Murals by Yayoi Kusama & Kiki Smith Coming To NYC
In a city as renowned for its public arts and world-class culture as New York, it's no surprise that new announcements about art installations are always met with great anticipation. Recently, the Metropolitan Transit Authority (MTA) unveiled plans for an upcoming installation by Japanese artist Yayoi Kusama at the new Grand Central Madison Terminal. This massive new mosaic will be situated in the main waiting area of the station and is expected to become a major tourist attraction. If you're looking for something new and exciting to see in New York City, make sure to check out this amazing new installation!
"The upcoming unveiling of the new Grand Central Madison terminal, featuring floor-to-ceiling mosaics will not only mark the most transformative change to the Long Island Rail Road in over a century but will serve as a symbol of New York's world-renowned arts and culture scene," Gov. Kathy Hochul said. "Public art is a staple of this city, and we are excited to bring it to the Long Island Rail Road for all New Yorkers to enjoy during their commute."
The new installation will feature two large mosaics by renowned artists Yayoi Kusama and Kiki Smith. At over 20,000 square feet each, these massive works will stand out in the main waiting area of the station, drawing crowds of tourists and commuters alike.
The Public Art Impact
Public art is a form of art that includes murals or sculptures, memorial buildings, and integrated architecture. Other types of public art can include performance art and street art, which are often created in the form of graffiti or other artistic expressions that are typically found on city streets. Temporary installations, interactive pieces, and large-scale sculpture parks are other forms but all in all, I have a special appreciation for them as it reflects both a sense of community and a celebration of creativity.
There is no doubt that the presence of world-class art institutions and galleries has helped to make New York City one of the most desirable places to live on Earth. The city's artists have also played a major role in shaping its unique identity and culture, and the public art installations that can be found throughout the city are a testament to that.
Click here to check out my recent Instagram post of a picture with one of the murals in DUMBO.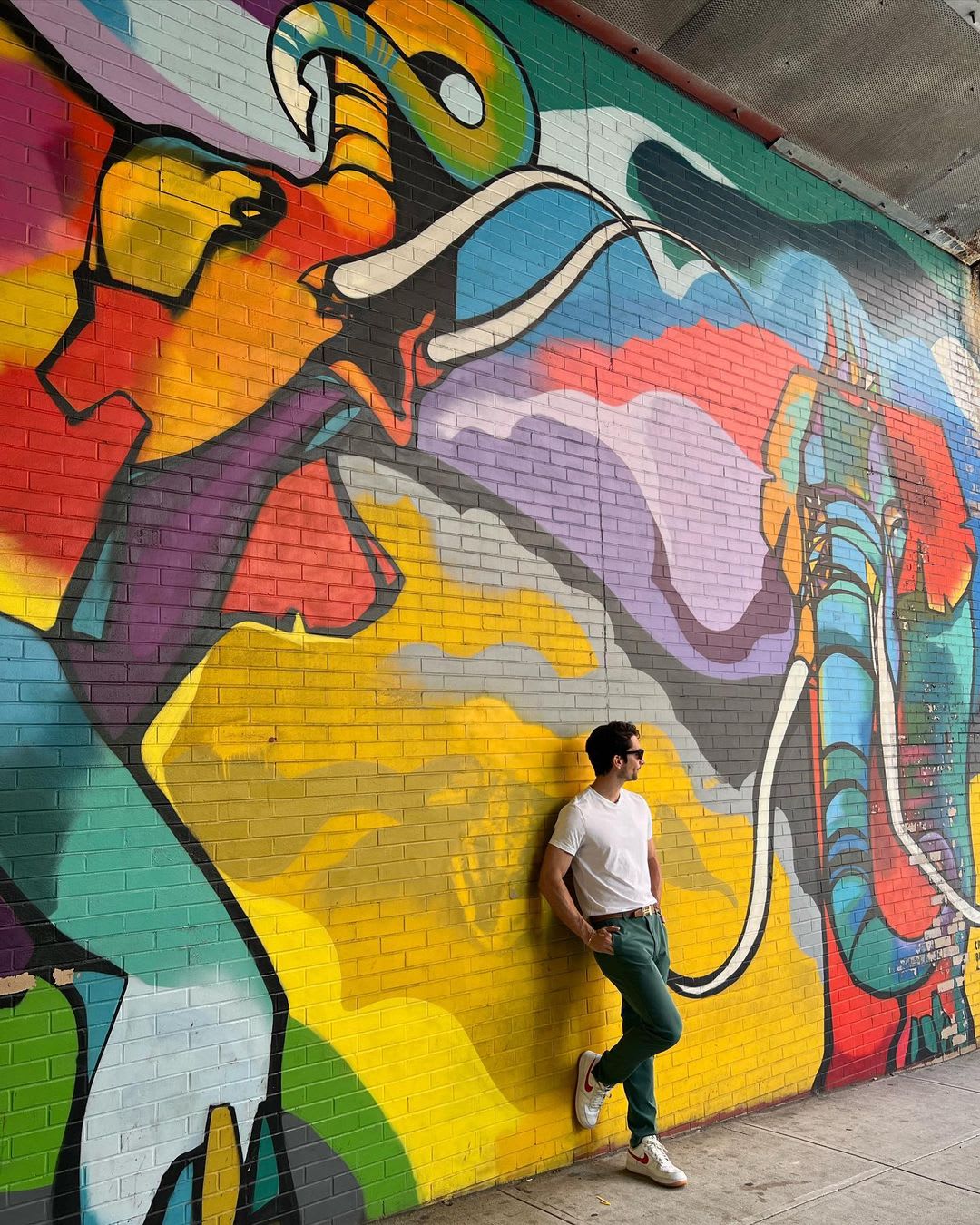 My Favorite Artists
When it comes to my favorite artists, I have a special admiration for Banksy & Yayoi Kusama. It's their edgy, creative, and boldness that grabs me.
As you're probably aware, Banksy is a world-renowned graffiti artist who rose to fame in the early 2000s with his subversive, political, and often dark artwork. His graffiti can be found all over the world, and his work has been exhibited in some of the most prestigious galleries and museums in the world. Though he maintains a low profile, Banksy is one of the most recognized and celebrated artists of our time.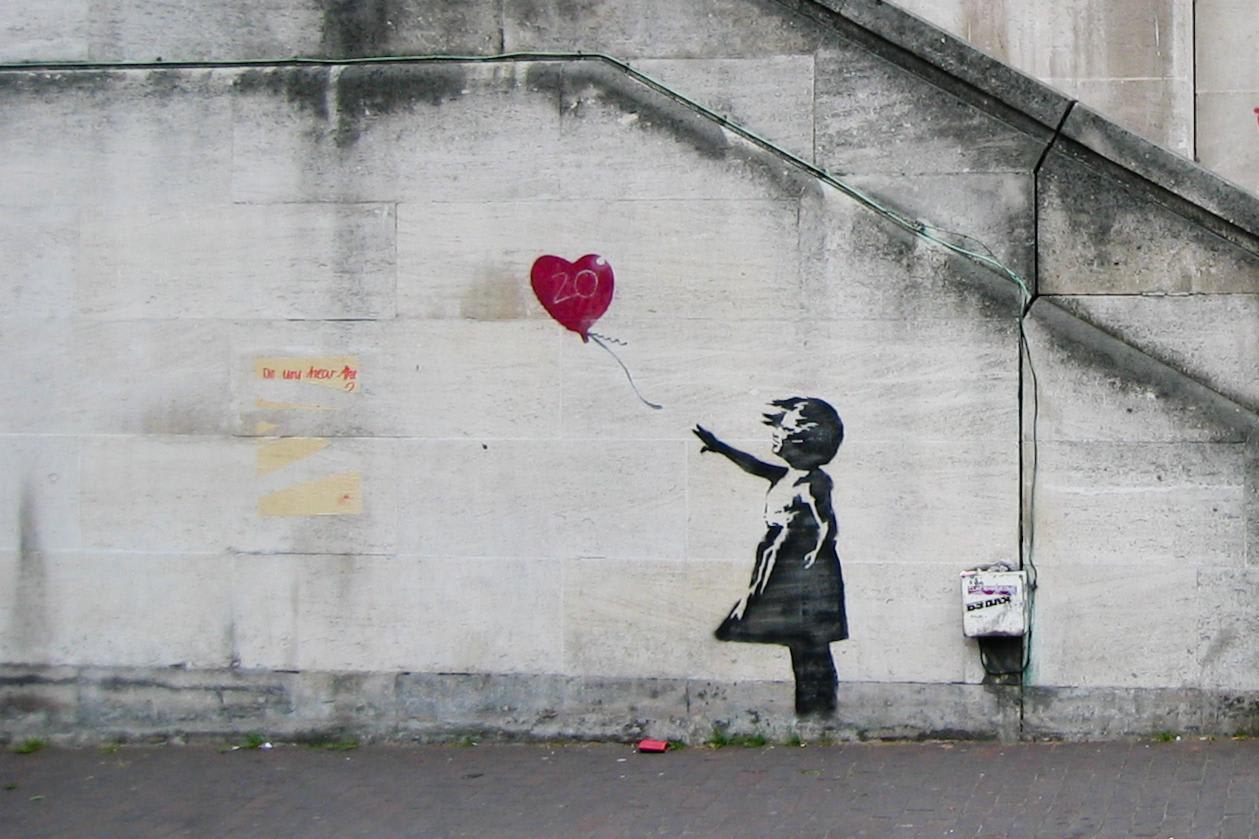 Similarly, Yayoi Kusama is a Japanese artist who is best known for her large-scale installations and public art projects. Her work often features bold patterns and vibrant, contrasting colors, and she has been highly praised for her ability to express complex ideas about life and society through her artwork.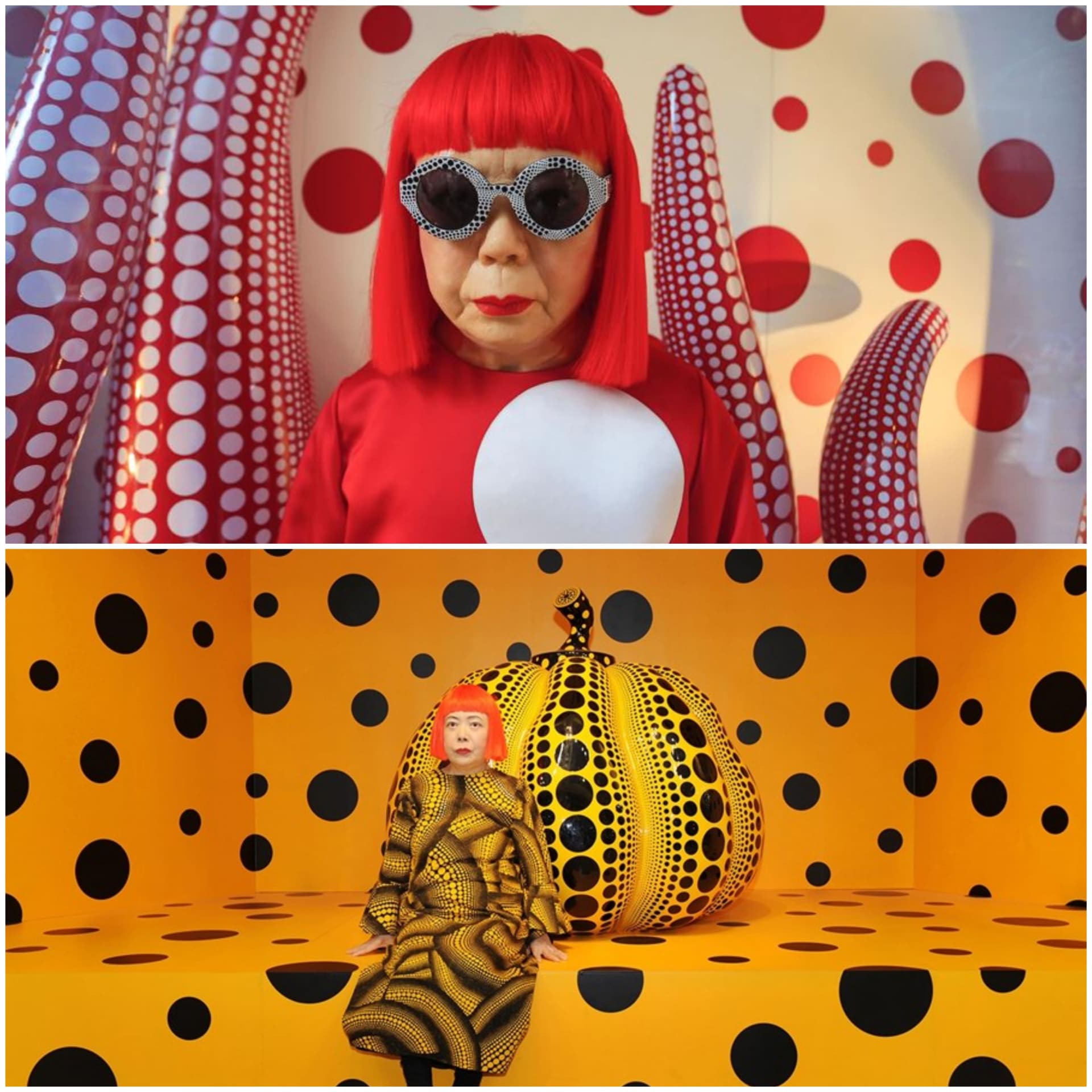 New York Real Estate & Art
The relationship between real estate and art in New York City is a longstanding and important one. The city's world-renowned arts and culture scene has long been a major draw for tourists and residents alike, and New York's real estate market has always been among the most expensive in the world. It's no secret that New York City is home to some of the most expensive real estate in the world. From luxurious high-rise apartments to sprawling mansions on the Upper East Side, if you're looking for a prime piece of real estate, NYC is definitely the place to be. Click here to browse some amazing properties.
And while it's always been clear that real estate and art go hand in hand in New York, recent sales have shown just how intertwined these two industries have become. In fact, according to a recent report by The Real Deal, over half of all luxury real estate sales in Manhattan.
Some of the most notable sales included billionaire Kenneth Griffin's purchase of a $238 million painting by Leonardo da Vinci and hedge fund manager Steve Cohen's acquisition of a $110 million sculpture by Jeff Koons.
Ken Griffin, the founder, and CEO of Citadel is no stranger to spending big on real estate. He set a new record for the most expensive home ever sold in the United States when he bought a penthouse at 220 Central Park South for $238 million. He has spent approximately $700 million on real estate and nearly as much on art and began collecting art more than a decade ago, acquiring works by Cézanne and Monet. In 2006, he spent $80 million on a Jasper Johns painting that he acquired from David Geffen. And in 2016, Mr. Griffin paid $500 million to acquire two paintings — a Jackson Pollock and a Willem de Kooning — this time from Mr. Geffen's foundation, in what was one of the largest-ever private art deals.
Looking for something more affordable (I mean so many of us can afford a $238M apartment)? Perhaps an apartment with only outdoor space? Whether you're looking for an apartment in Brooklyn or your first residence in Manhattan, my award-winning team and I can help you. Click here for more info on our services, listings, success stories, inside access, and more.
Whether you're interested in controversial street art or awe-inspiring public sculpture, New York City certainly has something for everyone when it comes to public art. So if you're looking for a unique experience that will leave you feeling inspired and excited, be sure to check out the upcoming installation at Grand Central Madison terminal!
Contact Living New York to learn what makes us top real estate agents in NYC or check out our guides, Success Stories, and more!