If you're a homeowner, aside from lounging by a swimming pool or throwing a few backyard barbecues, the warmer months are also the perfect time to tackle some improvement projects around your house and yard. The beautiful weather conditions give you ample time to assess, repair, and make upgrades that can help increase the overall value of your home, especially if you plan to sell your house anytime soon.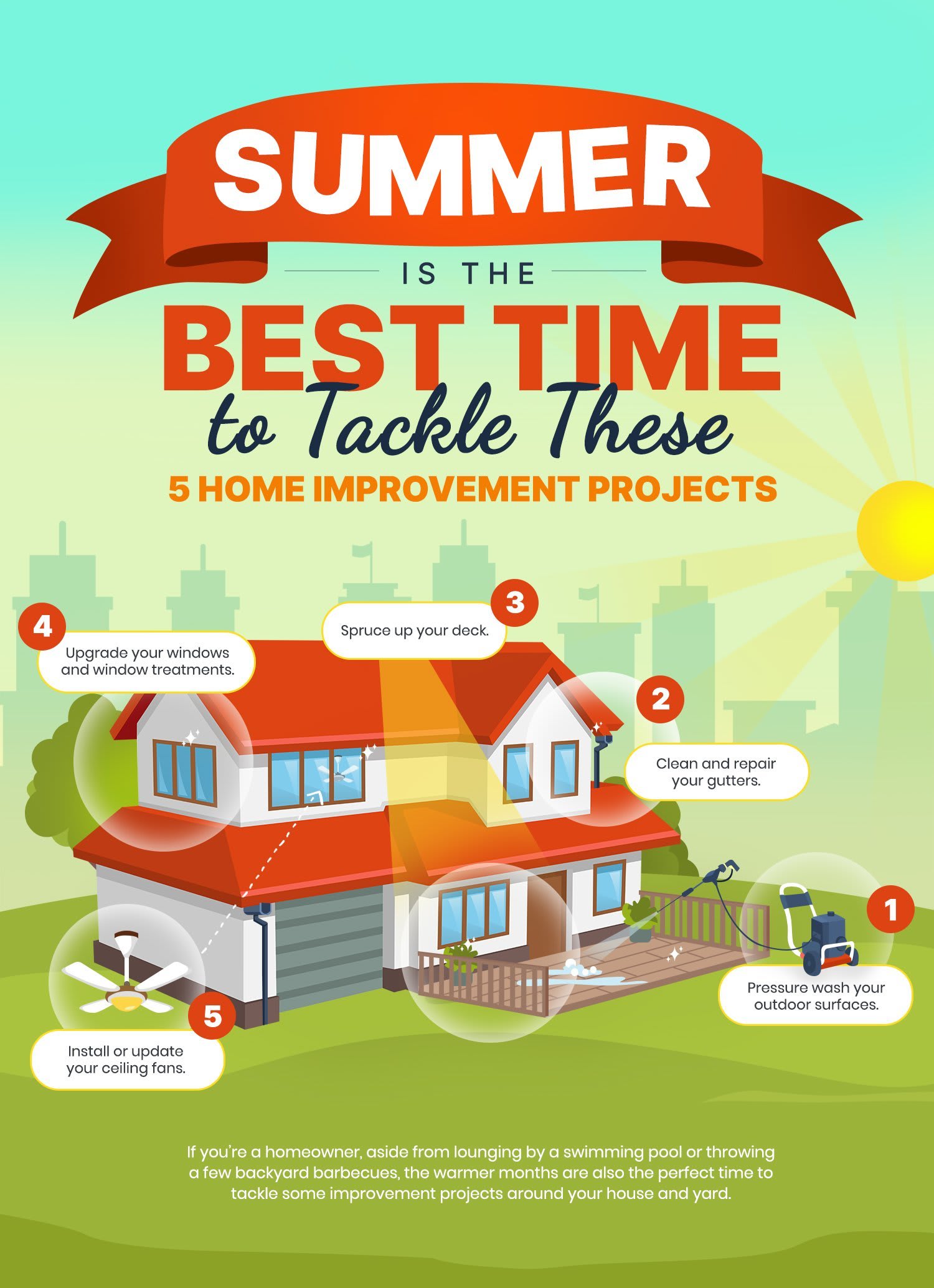 If you're still unsure about what projects to start with and are seeking inspiration, here are some of the most popular and cost-efficient projects to add to your list this summer.
1. Pressure Wash Your Outdoor Surfaces.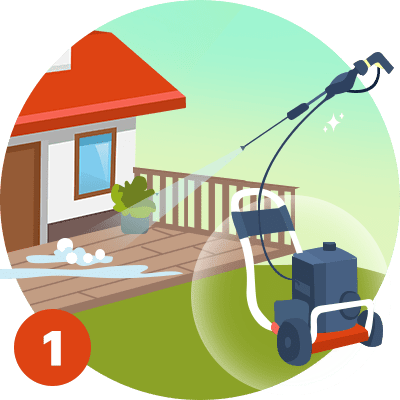 If you're looking for a quick and inexpensive home improvement task, nothing beats an old-fashioned power washing to give your outdoor areas a much-needed refresh.
Pressure washing your home's siding, driveways, walkways, deck, or patio can help remove any dirt, grime, mud, mold, and mildew built up over winter and spring. Not only will this make your house appear brand new and improve your curb appeal, but it will also make your abode a more enjoyable place to relax and entertain this summer.
Generally, you can hire a professional to do the pressure washing or do it yourself. Although, you may be better off calling a professional if your home is particularly large or grimy, as they have the necessary personnel and equipment to do a more efficient job.
If you think you can do this chore on your own but don't have a pressure washer or the budget to buy, you can often rent one from your local home center or hardware store at an affordable price. As you clean your home's exteriors, make sure to use caution. Strictly adhere to the sprayer's instructions to avoid damage, especially when pressure washing delicate surfaces such as painted siding or wood decks.
2. Clean and Repair Your Gutters.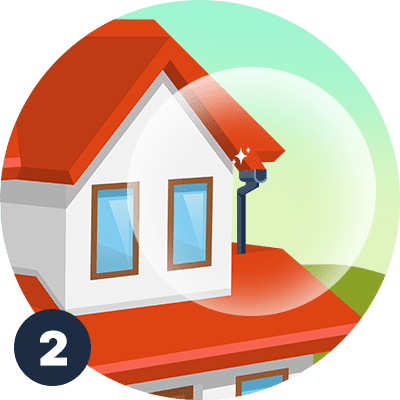 Gutters are critical in channeling water away from your roof and your home's foundation. When a gutter is clogged, water backs up, which can lead to a wide array of water damage, pest infestation, and even result in broken gutters.
While not the most fun or creative, cleaning out your gutters and downspouts at the start of summer will help protect your home against summer showers and prepare it for the colder months ahead. Before removing debris, have your equipment ready—a sturdy ladder, a bucket, a gutter scoop, and a pair of heavy-duty gloves. Afterward, spray down the gutters with a water hose to eliminate any leaves, bugs, or dirt left behind. You may also choose to hire a local gutter cleaning service if you aren't confident about doing the cleaning yourself.
If your home's gutters are already old, sagging, or leaking, they might need to be replaced instead of just being repaired. A new gutter system will not only protect your home against future storms but can also dramatically improve its curb appeal without making a dent in your wallet.
3. Spruce Up Your Deck.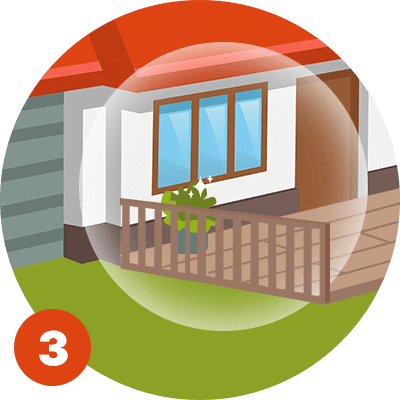 If you haven't done so already, summer is also the perfect time to give your deck, porch, or patio some TLC. They can take a beating during the cold-weather months, and if you had a hard time sprucing it up in the spring, summer is a great time to revive them. Aside from pressure washing (with care!), clear out cracks, crevices, and spaces between boards using a putty knife, then remove old stains to prepare for refinishing. Once your deck is clean, allow ample time for the surface to dry before applying the proper stain to enhance its look.
And while you're at it, consider cleaning and painting your outdoor furniture to make it look as good as new. You can also think of other ways to make your space a dreamy oasis perfect for those summer barbecues or backyard celebrations.
4. Upgrade Your Windows and Window Treatments.

Summer is the ideal time to replace your old, worn-out, or damaged windows. While this home improvement project may sound like a huge undertaking, it can also have big benefits. This will improve your home's energy efficiency and resale value but can also give you long-term savings from heating and cooling costs.
When you install new windows, the first step is to remove the old ones, which means that your living space will be drafty during installation. With that in mind, it's best to do this when temperatures are still mild. Upgrade your windows by installing dual-pane models that will not only ensure that street noise and inefficient air conditioning and heating are eliminated, but will also improve your home's appearance.
Furthermore, the right window treatments can also help keep your house cool, especially during the dog days of summer. There are numerous options to choose from when selecting window treatments: blackout curtains, blinds, window shutters, motorized roller blades, etc. Aside from cutting down on dangerous UV light and blinding glare, it can also improve the overall look and feel of your home.
5. Install or Update Your Ceiling Fans.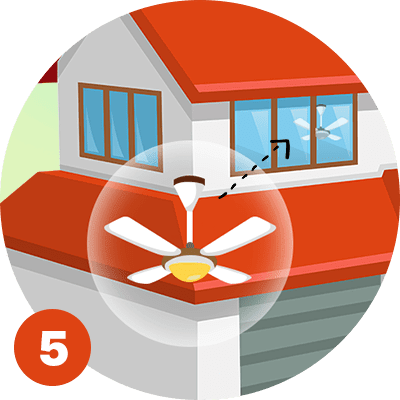 Even if your home has central air conditioning, ceiling fans are a more reasonable way to keep cool this summer, as they can efficiently increase the air movement within your home. Not only that, a high-quality fan that's also Energy Star-rated can make your home more energy-efficient.
Installing or updating your fans is one of the cheapest DIY home maintenance projects you can accomplish over the weekend. Installation costs $246 on average, according to the 2022 data from
Homeadvisor
, and usually runs between $144 and $352. Meanwhile, residential fans typically cost around $50 to $1,400 and come in a variety of decorative styles and colors that will complement your home.
While summer provides the ideal weather condition to accomplish many home maintenance projects suitable for your needs and budget, remember to be wary of hot temperatures, especially when working outdoors.
Contact Living New York to learn what makes us top real estate agents in NYC or check out our guides,
Success Stories
, and more!